"As a painter who works on a two-dimensional surface, my heels are planted in the 20th century world of collage, abstraction and acrylic paint.  As someone who paints directly on digital photo surfaces and uses "lightbox" frames to encase some of my paintings, I wiggle my toes in the 21st Century of artistic experimentation."   – Bernice Koff
Announcing…
Bunny Koff and Emily Lees will be featured in a two-woman show at the
Hillsborough Arts Council Gallery and Gift Shop, 102 N Churton St.
 Opening reception: June 26 from 6-9 pm
The Show Runs: through July 25.
The theme is Paris — visits remembered and imagined, depicted
in abstractions that allow the visitor to interpret and dream.  Come
join us!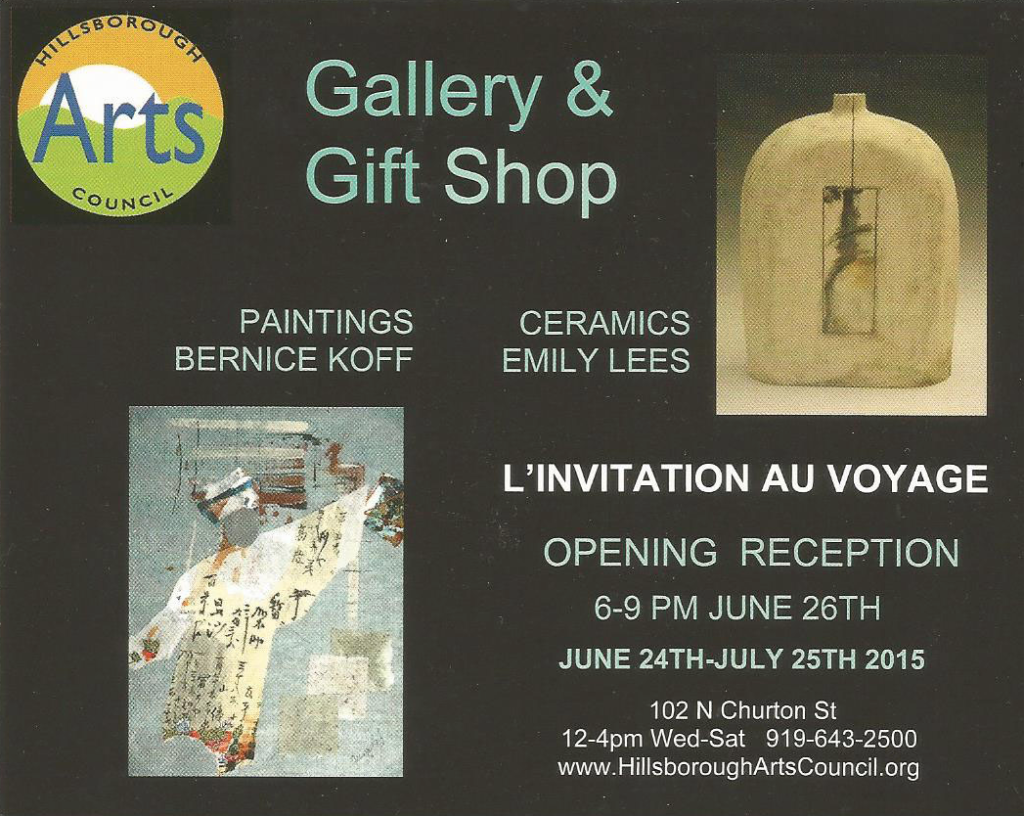 Exhibitions & Collections
Bernice has her work in many different exhibitions and collections.
See the list!

»
Contact Info
You can contact specific galleries or contact Bernice directly.
Contact info

»
Blog
Bernice writes blog articles about her special interests or events.
Read the blog!

»
Copyright © Bernice Koff