como conocer gente de todo el mundo "My eyes see, at home, abroad, wherever, the subjects that become my paintings.  But the techniques that are employed to bring them to life vary with my passion for unique materials, be they hand made papers, shiny acrylic inks, glossy photos taken on New York sidewalks or printed off the computer.  Each surface beckons me to approach it with materials designed to enhance its own unique qualities.  Each painting, whether it stands alone or is part of a series, must resonate with my desire to make a work of art that is competent, compelling and uniquely mine.  The joy I find in the making of art, the education I bring to it, and the intensity with which I work, result in the colorful, multilayered acrylic and collage paintings presented in the pages of this website:  please enjoy!"  – Bernice Koff
Tastylia Online Without Prescription���� You can see more of my work by making a selection from the Gallery menu item at the top of this site!
http://www.fcl.si/?menytr=amour-maghreb-site-de-rencontre&326=45
go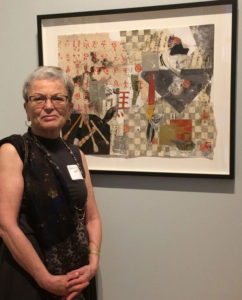 http://www.quiz-interactif.com/firmino/3916 New announcement: I am participating in a show hosted by the Orange County Artists Guild at FRANK's Outreach Gallery in University Place located at 201 S. Estes Drive, Chapel Hill.
source link In addition to our traditional Open Studio tour held for two weekends in November — when the public chooses which studios to visit — this spring show at the Mall gives art appreciators the opportunity fo view a range of OCAG work at one time and one place.
femme cherche homme pour mariage halal en france The show runs from May 11th to June 10th.  Scheduled hours: 1-6 PM weekdays, 11 AM-7 PM on Saturdays, 1-6 PM on Sundays, closed Mondays. 
conocer mujeres rd For info about this event see the OCAG Website page.
http://sebastiancorreal.com/?molekyla=best-way-to-ask-for-a-hookup-on-tinder&ac0=0b
Exhibitions & Collections
Bernice has her work in many different exhibitions and collections.
See the list!

»
Contact Info
You can contact Bernice with any questions you might have about her work.
Contact info

»
Blog
Bernice writes blog articles about her special interests or events.
Read the blog!

»
Copyright © Bernice Koff